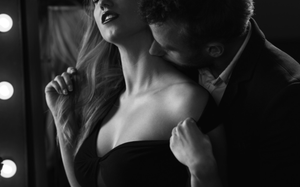 For 46 years, Danny's Midnight Confessions has been a cornerstone of the Philadelphia community as a gateway to our clients' intimate sexual desires. Located in the heart of Midtown Village at 133 S. 13th Street in Philadelphia, PA, we are open 24 hours a day, 7 days a week. Whether you're looking for a fun yet discreet shopping experience while on a night out in the city, or a one-stop shop for all your adult needs, Danny's is the place for you. At our store, you can see our products in person and have your questions answered by our experienced staff, unlike your typical online retailer.
Our ever-expanding inventory is handpicked for its reliability and reasonable prices. From novice explorers to seasoned players, people from all walks of life can enjoy our diverse collection of products. Here at Danny's, we carry a variety of gentlemen's sexy underwear like Cellblock 13, Andrew Christian, and Timoteo, and Perseus, as well as ladies' intimate apparel from Fantasy Lingerie, Baci, 7 Till Midnight and Lapdance, that you can wear on a night out and be ready for a midnight confession in the bedroom.
Danny's Midnight Confessions
133 S. 13th St
Philadelphia, PA 19107
We are open 24/7, year round!